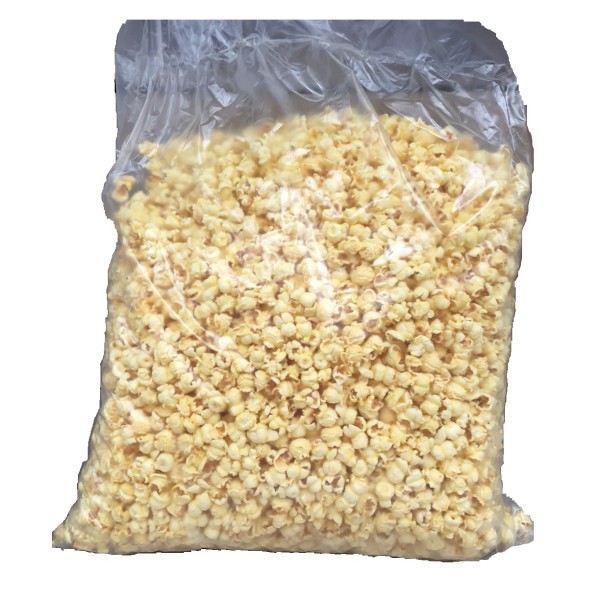 Pre-Popped Popcorn (1kg bag)
Need some popcorn but don't have the time or equipment to make it yourself?   Popped fresh for you with our own Maxi-Pop corn, But-a-Pop oil and Flavacol, for that great Cinema popcorn taste. Ready to serve immediately in your popcorn machine or warmer.
Available in 1kg bags.